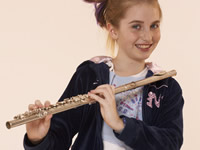 Newest Listings


D J'S Music in Owensboro, KY
AAA Guitar & Piano Lessons in Las Vegas, NV
Quality Mix Studio in Elgin, SC
Queens N Y School of Music in Flushing, NY
Island Music in Neenah, WI
Bergh Institute of Music Technology in Lathrop, MO
Christine Brown Piano & Voice in Hilton, NY
LUNT David in Bluffton, SC
Al's Guitar/Music Lessons in Scranton, PA
Millennium Marking in Fort Worth, TX
Balsam Gallery Dulcimers in Waynesville, NC
Ruda's Violin Studio in Boca Raton, FL
Academy of Music in Anaheim, CA
Beautiful Noise Music 501-268-6200 in Searcy, AR
Arena Sound Music in Falls Church, VA
From Our Blog:


Mastering The Acoustic Guitar

If you are interested in learning how to play an acoustic guitar, it is important to learn the basics from the get go. You will want to follow some basic instructions that will help you to be a better player. It will also save you a lot of time and frustration in the future as you become a better player. You will first start by learning how to play a few chords, and then you will be able to... Continue Reading
Jack Marshall
206 Line Road
Kennett Square, PA
19348




(610) 444-0770


We can assist you with instrumental music.
Reviews


By Morgan from Pennsylvania, PA
Posted May 11, 2011

Great.


By Julie T from West Bloomfield, MI
Posted Dec 14, 2010

A while back we lived in Pennsylvania and Jack gave piano lessons to my daughter. He was terrific. He made learning the piano so much fun for her. Have lived in several states since then and have not found a music teacher to match him.


By past student from west chester, PA
Posted Jun 5, 2010

i don't live in PA anymore, but when i did, i took guitar lessons from jack between '96-'99, beginning around the age of 16. prior to taking lessons from him, i had been playing for 3 years and had taught myself mostly by ear and from books. i consider my time with him invaluable as i became an excellent guitar player, having learned a solid foundation of theory as well as becoming extremely technically proficient. usually he would set aside 5 or so min at the end of each lesson to teach me any songs i wanted to learn, which was fun, but the real gold was in the regimented stuff he instilled in me during the bulk of the lesson, whether it was technical exercises or theory. i can honestly say that in the years since my lessons with jack, no matter what setting i was in as it pertained to other guitarists, i have always been one of if not the best guitarists i've been around. and that's not to be boastful of myself, rather to give praise more so to jack and what a great guitar teacher he is. i wish i could still take lessons from him! someone on here mentioned that he was pricey- well, sometimes to get the best, you have to pay a premium...and in this case it is well worth it!


By Buddy Yarnall from West Grove, PA
Posted Apr 1, 2010

Jack is the man you need to see if you want to learn how to play music, on any instrument, period. I took guitar lessons from him when I was a beginner (12 yrs old) and now again at (27 yrs old) . I thought I was going in for "finishing" lessons but under estimated the wealth of knowledge that Jack possesses about the art of music.
***Never stop learning***


By Jordan D from Kennett, PA
Posted Jul 8, 2009

Jack is an awesome teacher. I've only been playing guitar for one year and i've gotten farther than my dad did in 4 years(with a teacher he hated) of playing. I know I've learned so much and people are impressed by my new found skills. I rated Jack as 4 stars because he's a little pricy and sometimes he misinterprets the music in a song (aka writes it down wrong) but overall it all pays off in the end. =D


By Nan Pearl from Cochranville, PA
Posted Dec 23, 2008

Jack Marshall is a great teacher. He gave my son Matt drum lessons many years ago. Matt still talks about Jack.

Share Your Review

Please note: all reviews are screened for spam and take 24-48 hours to be approved.