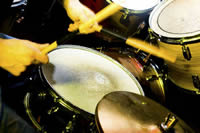 Newest Listings


Laguna Yamaha Music Center in Laguna Niguel, CA
Jams Voice Studio in Albuquerque, NM
Donna Caulfield Piano Studio in Colorado Springs, CO
Myers Mary in Melbourne, FL
Academy of Strings in Johnson City, TN
Thomas Voice Studio in La Vista, NE
Japanese Music Institute-Amer in San Francisco, CA
Top Choice in New York, NY
Music for Families Inc in Sunnyvale, CA
Promusic Conservertory in Wilson, NC
Tammie's Music Studio in Mesa, AZ
Kalamazoo School Music & Dance in Kalamazoo, MI
Rabinowitz Piano Studio in Fairfield, OH
Merle Valdez Piano Studio in Newport Beach, CA
Springs of Life Arts & Music in Stafford, TX
Instrument Lessons Blog

Starting Out With An Electric Guitar »

A Guide to Playing an Electric Guitar If you have experience playing the guitar, you may want to consider learning how to play an electric guitar. This is a bit different than the acoustic guitar, but it is a lot of fun learning how to play. It is also a great way to improve your guitar...


A Guide To Playing The Drums »

If you have ever considered playing the drums, but were just not sure how to get started with it, then you may want to follow this guide. Learning to play the drums is not as easy as it seems, in fact there is a lot of detail that goes into it. It is not just a matter of beating on the drums....


How To Become A Pianist »

The piano is one of the most common musical instruments that people learn to play. Taking piano lessons is really fun. Even if you don't have a piano at home you can still take lessons. Some people even purchase a keyboard so that they can practice without having a big piano in their home. When...


All About Playing The Trombone »

A Guide to Playing the Trombone Many people have found great pleasure in learning to play the trombone. The trombone is one of the wind instruments that is also in the brass family. You blow into the instrument to create the desirable sound that you are looking for. You use a slide to create...


A Guide to Playing the Violin »

Many people have a desire to learn to play the violin. What you may not know is that it is really one of the more difficult instruments to learn how to play. It is also very rewarding once you get used to the techniques that you will be using. There are a lot of things that you will need to...


Learning On A Trumpet »

Many people love playing the trumpet, and there are even more people that wish that they knew how to play. When you are considering learning to play, you may want to keep a few things in mind. First of all, you need to learn how to actually make the trumpet produce sound. Once you understand...


Start Playing The Saxophone »

The saxophone is a great instrument to learn, and you will soon find that it is really fun. When you are successful at learning to play, you will even find a great sense of accomplishment. There are a few different types of sax instruments for you to choose from. While there are a few different...


Learn To Play The Flute »

Many people want to pick up a new hobby, and playing a musical instrument may be just what you have in mind. When it comes to choosing a musical instrument, you may want to consider the flute. The flute is one of the most popular instruments to play. It has a nice romantic sound. It is also...


Learning To Play The Clarinet »

A Guide to Playing the Clarinet Many people choose the clarinet when they want to learn to play a new musical instrument. It is a woodwind instrument and it is one of the most popular instruments out there. Many people play it in marching bands and other types of bands. One common reason that...


Mastering The Acoustic Guitar »

If you are interested in learning how to play an acoustic guitar, it is important to learn the basics from the get go. You will want to follow some basic instructions that will help you to be a better player. It will also save you a lot of time and frustration in the future as you become a better...