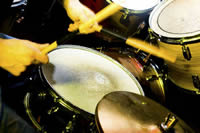 Newest Listings


Robert E Beardsley Piano in Costa Mesa, CA
Major Music Studio in Ames, IA
Esther's Music Academy in Longview, TX
Ivory League Piano Studio in Ypsilanti, Mi
Artistic Workshop in Rockledge, FL
Marshall Music Group in Allen Park, MI
Stevens Music Studio in Troy, VA
Mary Curry Music in Joshua, TX
Frank Martelli Music Center in Somerville, MA
Allegro Community Music School in Warrenton, VA
Mc Lean Music & Memories in New Holland, PA
Chris Frangos Pianist in Beverly, MA
Commack Guitars in Commack, NY
Music & Arts Center in Murfreesboro, TN
De Rossi Music School in New Bedford, MA
From Our Blog:


Starting Out With An Electric Guitar

A Guide to Playing an Electric Guitar If you have experience playing the guitar, you may want to consider learning how to play an electric guitar. This is a bit different than the acoustic guitar, but it is a lot of fun learning how to play. It is also a great way to improve your guitar playing skills. You will find that there are many similarities with the acoustic and electric guitars,... Continue Reading
Absolute Music Studios
725 North Highway A1A, Suite C-109
Jupiter, FL
33477




561-741-0711

absolutemusicstudios.com
info@absolutemusicstudios.com


MISSION STATEMENT: Absolute Music Studios is committed to providing a fun, relaxed and state-of-the-art facility to help people of all ages achieve their musical goals. We will build an interactive community of musicians, instructors and music lovers alike to further the advancement of music performance and education. We will provide our students and teachers the most up-to-date instructional techniques in order to make learning music easier and more enjoyable. PRIVATE LESSONS (Ages 5 and older) There is no easier way to learn a musical instrument than to take private lessons. In private lessons, each student can learn at his/her own pace. This means the teacher has the time and focus to work on the individual student's strengths and weaknesses. Many parents have bad memories of music lessons: piano teachers that rapped knuckles with rulers, teachers that forced students to learn tedious and uninteresting music, cranky old ladies in musky old front rooms, etc. Not at Absolute Music! We base our private lessons around three philosophies: 1. Make the lessons fun. 2. Make the lessons educational with clear and attainable goals. 3. Make concepts and styles relevant for each individual student. At Absolute Music, we believe that all three philosophies are crucial to provide the proper service of a music lesson studio. While we will make the lessons fun, we will be making sure that each student is progressing and working towards their individual goals. We want to give people the skills to continue playing music not for the duration of taking lessons, but for the rest of their lives! -------------------------------------------------------------------------------- CHILDHOOD MUSIC (Ages 5 and younger) Most children 5 years old and younger are not physically ready to play certain instruments. In fact, with the exception of piano, it is recommended that children start private lessons at the age of 8 or older. They also have not yet really developed the attention spans to focus on the intense details and concepts of practicing and playing an instrument. Our Childhood Music lessons have been created from years of research in music education and early childhood development. These lessons are perfect for developing a child's early musical knowledge and to prepare for playing an instrument later on. Instead of putting many kids into one class, we work one-on-one with the child to teach basic melodic and singing skills, music appreciation, rhythmic recognition, simple reading skills and body movement. Parents are invited and encouraged to join the lessons, so they may use the teaching methods at home to help the child's progress. Plus, it's a LOT of fun and a unique way for parents to bond with their children. BAND WORKSHOPS As important as it is to take lessons and perform at recitals, it is absolutely crucial to a musician's development to learn how to play as a member of a band. Absolute Music Studios is one of the only lesson facilities that offers live playing workshops for bands and individual music students. We have a fully equipped band room for musicians to meet up and play together. Students sign up for a one-hour workshop under the supervision of one of our qualified instructors. The students will work on: Playing as a group Songwriting Stage Presence Performance Techniques Strengthen Timing Rehearsal Skills Improve Musicality Teamwork and Band Camaraderie If you don't have a band: We will put together students of the same age range and/or skill level. This is a wonderful way for young students to get to know each other and play with different people. We will provide music for you to learn and practice. If you already have a band: Our band workshops offer existing groups to come in and sharpen up the songs, live performance, grooves and overall skills. You can either perform your own original materials, work on your favorite covers or challenge yourself by learning new musical styles.
Reviews


By James H. from Jupiter, FL
Posted Aug 6, 2009

This lesson place has just opened in Jupiter, and it's very classy with a cool decor. The equipment is all brand new, the private lesson rooms are clean and there's even a rehearsal room with all the instruments for organized band practices. The waiting room is great. I get to surf the web using their free WiFi while my youngest is getting his lesson. It's also just a few minutes walk from the beach, but I haven't gone there yet during the lesson. Maybe we'll go sometime after the lesson is over as a treat. Most importantly, the owners Christopher and Kristina are very nice and Christopher is a very qualified and patient teacher. Obviously, I like this place if I'm still writing here.

Share Your Review

Please note: all reviews are screened for spam and take 24-48 hours to be approved.